The Crockett Foundation would like to take a moment to thank our Tag Team Partners who are helping us in our quest to do all we can for Veterans and Retired Active Duty Military Dogs. Without the help of these incredible people, we could not do the important work that is still ahead of us. Please use the web page links associated with each Partner and help us show our thanks to them on a personal or corporate level for standing behind the Crockett Foundation.
The Nature Boy

Ric Flair

---
---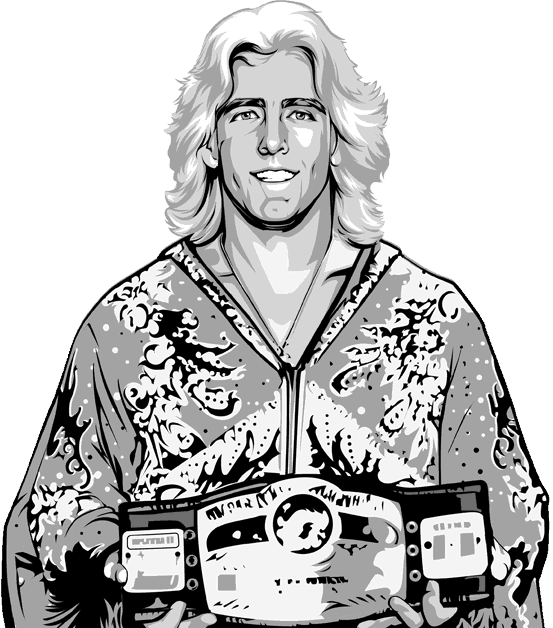 ---
Ric Flair is considered by many to be the greatest wrestler of all time. Ric began his association with Jim Crockett Promotions in 1974. Groomed by Jim Crockett, Jr., Flair won his first championship in 1977 when he defeated Bobo Brazil. The actual number of his world championship reigns varies by source, ranging from 16 to 25, but Ric considers himself to be a 21-time champion.
Even though held 5 reigns as NWA United States Heavyweight Champion, he only reached elite status when he began referring to himself as the Nature Boy. Ric began using Nature Boy in an effort to start a feud with Nature Boy Buddy Rogers.
His quick wit and amazing interview style made him a fan favorite in short order. He also looked the part of a champion, bleached blond hair, Rolex watches, designer suits, alligator shoes and elaborate custom robes,
Please help us welcome Ric Flair as our newest Tag Team Partner.
Magnum TA

---
---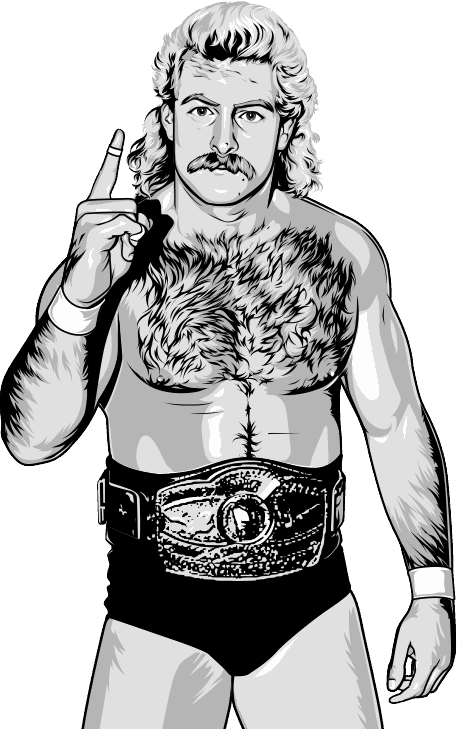 ---
Magnum TA began his career with Jim Crockett Promotion in 1984.For the next 2 years Magnum would have feuds with Crockett Foundation Tag Team Partner Wahoo McDaniel, Kamala, Tully Blanchard, Nikita Koloff, Crockett Foundation Tag Team Partner Ivan Koloff and of course, Ric Flair.
Magnum held the United States Heavyweight Championship and challenged Ric Flair for the World Heavyweight Championship. He lost his title to Four Horsemen Tully Blanchard but won the title back in their infamous "I Quit" Match. Magnum also famously punched the then NWA President, Bob Geigel after Geigel publicly reprimanded Magnum for "conduct unbecoming a champion" after Nikita Koloff insulted Magnum's mother at a contract signing and Magnum came to her defense.
Please join the Crockett Foundation in thanking Magnum TA for tagging in and helping out!
Road Warrior

Animal

---
---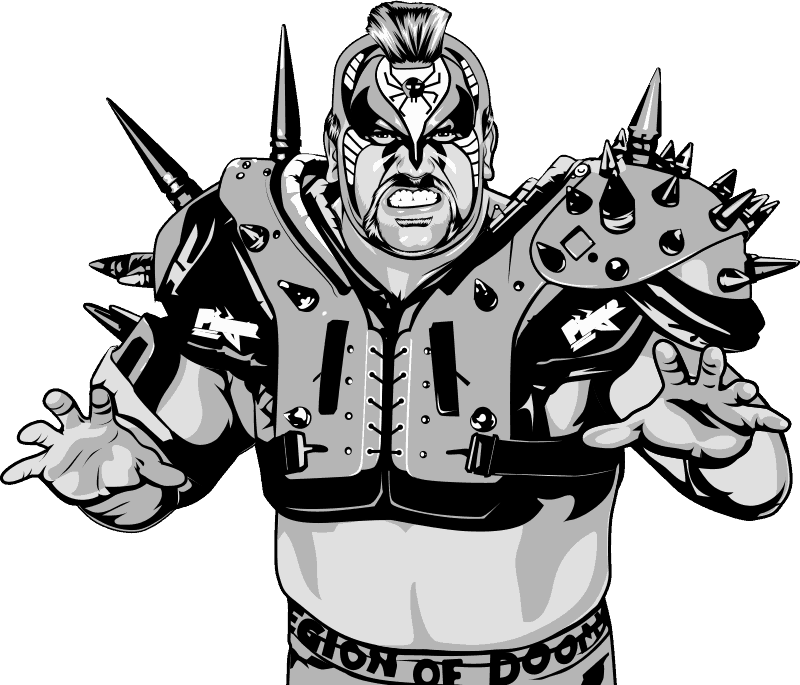 ---
Animal is one half of the legendary tag team The Road Warriors. The Road Warriors struck fear in the hearts of their opponents while working in the Jim Crockett territory from 1986-1990.
Big, brutal and talented. The Road Warriors' fought fiercely in War Games, Scaffold matches and their trademark, Chicago Street Fight. The Road Warriors became the NWA World Tag Team Champions in 1988 from the Midnight Express whom the pummeled.
Please help us welcome Road Warrior Animal as we add him to our growing list of Tag Team Partners.
Sgt. Slaughter

---
---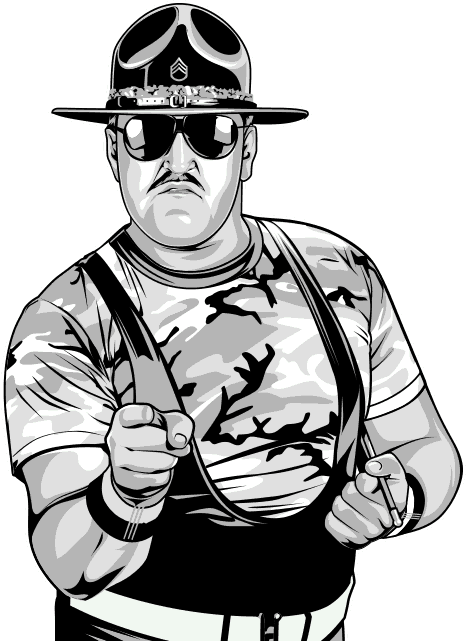 ---
The Crockett Foundation is honored to add Sgt. Slaughter to our Tag Team Partners. Sarge started working in the NWA in 1981 and defeated such luminaries as Johnny Weaver, Jay Youngblood and another of our Tag Team Partners Ricky Steamboat. He won the US Heavyweight Champion after winning the tournament that was held to fill the vacant title. He would hold onto the title for over seven months, before losing the title to Wahoo McDaniel in May 1982.
He also had a stellar tag team carrier in the NWA with his partner Don Kernodle. Sarge and Kernodle won the World Tag Team Championship in 1982 in Tokyo Japan. The duo had a heated rivalry against Ricky Steamboat and Jay Youngblood during Sarge's time with Jim Crockett Promotions. Thank you Sarge for joining forces with the Crockett Foundation.
J.J. Dillon

---
---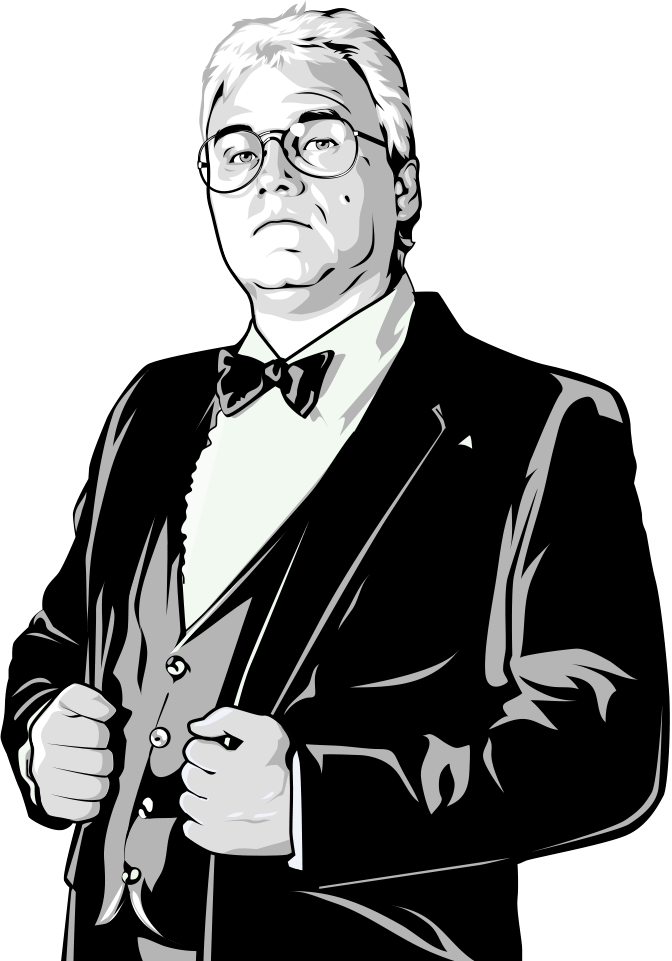 ---
Dillon is best known for being the strategic leader of the original Four Horsemen that consisted of Nature Boy Ric Flair, Tully Blanchard, Arn and Ole Anderson. He is most remembered as a manager in pro wrestling. He guided many wrestlers to singles and tag titles in the NWA but few people know that JJ has a history with Jim Crockett Promotions that dates back to 1971. He actually wrestled for Big Jim for the 2 years immediately preceding Jim Sr.'s death. Thanks JJ for continuing your 45 year affiliation with the Crockett Family by becoming one of our Tag Team Partners.
The Dragon

Ricky Steamboat

---
---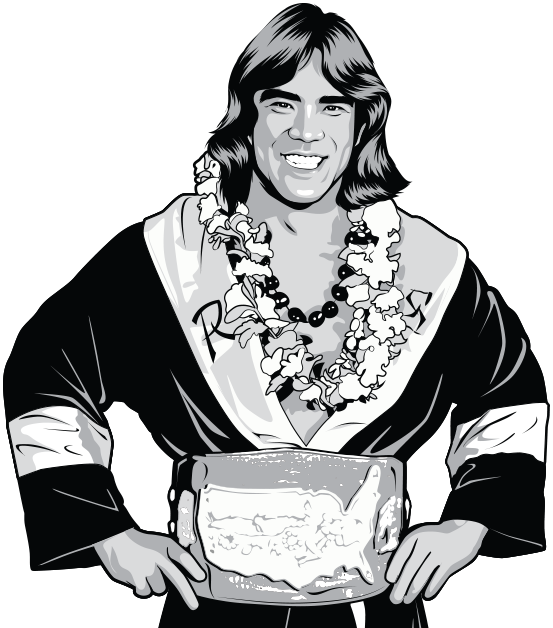 ---
Ricky Steamboat worked at Jim Crockett Promotions for eight years. His wrestling accomplishments are astounding. In the NWA and WCW, he was a one-time NWA World Heavyweight Champion, a four-time United States Heavyweight Champion, a four-time World Television Champion, a twelve-time World Tag Team Champion (eight-time under the WCW banner, one-time (though unofficial) under the NWA banner, and three-time under the Mid-Atlantic banner), and a two-time Mid-Atlantic Heavyweight Champion. In the WWF/E, Steamboat was a one-time Intercontinental Champion, was inducted into the WWE Hall of Fame in 2009 and was inducted into the Mid Atlantic Wrestling Legends Hall of Heroes in 2015.
The Rock "n" Roll Express

---
---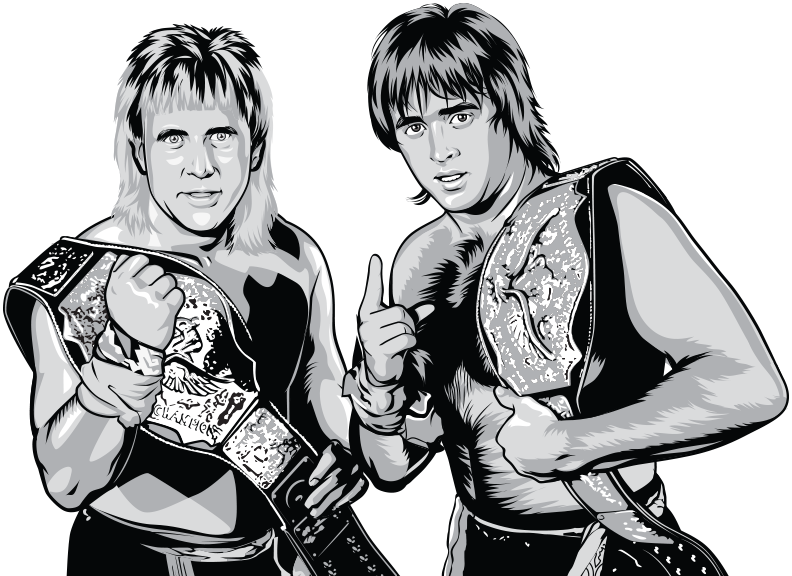 ---
Ricky Morton and Robert Gibson aka The Rock "n" Roll Express came to Jim Crockett Promotions in 1985. They won four NWA World Tag Team Championships over the next couple of years. On July 9, 1985, the team debuted in JCP against the team of Ivan Koloff and Krusher Khrushchev, whom they defeated to begin their first reign as champions. There time with JCP included legendary feuds with the 4 Horsemen, Ivan Koloff, Rick Rude and The Minnesota Wrecking Crew, Ole and Gene Anderson. Thank you so much Ricky and Robert for joining forces with the Crockett Foundation to help veterans and retired military dogs.
Baby doll

Nickla Roberts

---
---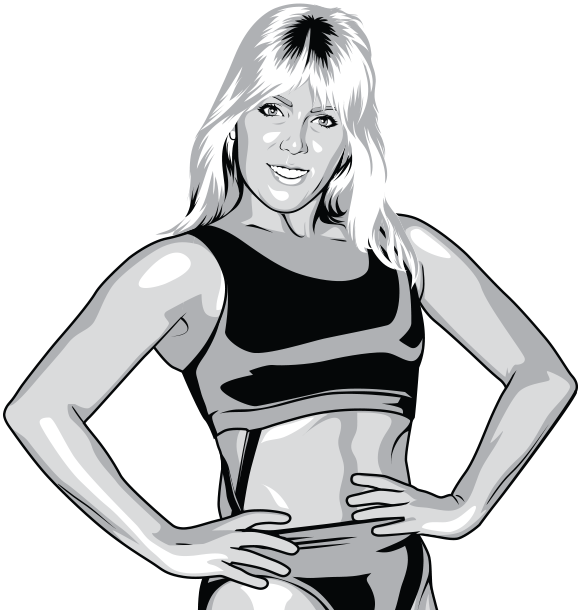 ---
Nickla Roberts aka Baby Doll joined the National Wrestling Alliance member Jim Crockett Promotions (JCP) in February 1985. She was introduced by Tully Blanchard as his new manager, "The Perfect 10" Baby Doll went on to manage such greats as Ric Flair, Dusty Rhodes, The Warlord and Larry Zbyszko. Baby Doll spent 2 years as a fan favorite with Jim Crockett Promotions and her fan base has not dwindled. We are so pleased that she is lending her support to the Crockett Foundation. Welcome to the family Nickla!
Bob Caudle

---
---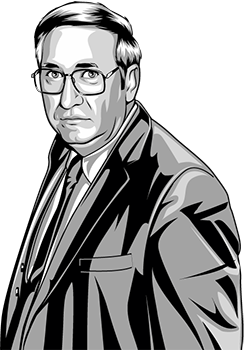 ---
Bob Caudle started working with Jim Crockett Promotions in the late 1950s for promoter Jim Crockett, Sr. Throughout the 1970s and 1980s, Caudle was the official voice of Mid Atlantic Championship wrestling and is known for his trademark greeting, "Hello wrestling fans…", and his trademark sign-off line, "That'll do it for this week. We'll see you next week, and until then, so long for now." He is known for constantly addressing the viewers as "fans" many times on each episode.
Caudle was a traditional type of wrestling announcer, meaning that he did not advocate for faces or heels (although he often showed his disgust for cheating). Caudle was not a personality in and of himself, but he let the wrestlers be the stars of the show. As such, he wasn't involved in angles where heels would attack him. Over the years Caudle was teamed with Bill Ward, David Crockett, Johnny Weaver, Gordon Solie, Les Thatcher, Tony Schiavone, Dutch Mantel and Jim Ross among others.
Tommy Young

---
---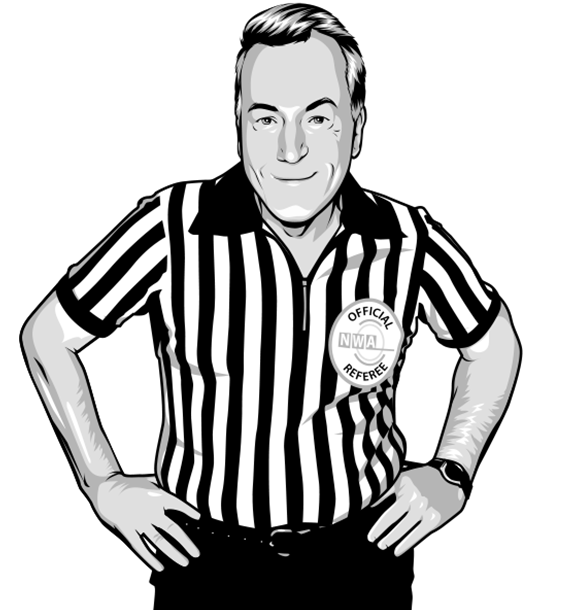 ---
Tommy Young worked for the National Wrestling Alliance and Jim Crockett Promotions as a referee for 14 years. By the 1980s, Tommy was the Senior Referee for Jim Crockett Promotions and refereed most of the NWA World Heavyweight Championship matches. He had a style of sliding while starting the three count that made it look like he was giving his all to be in the right place at the right time to give a timely count on the pin. He often used facial expressions to show his pain if he was knocked down or his frustration over the villains cheating.
Tommy attends wrestling reunion shows and is still active in refereeing, including special matches such as the Rock and Roll Express vs.Midnight Express matches.
Tommy was named Referee of the Year in 1981, 1982, 1983, 1985 and 1986
Ivan Koloff

---
---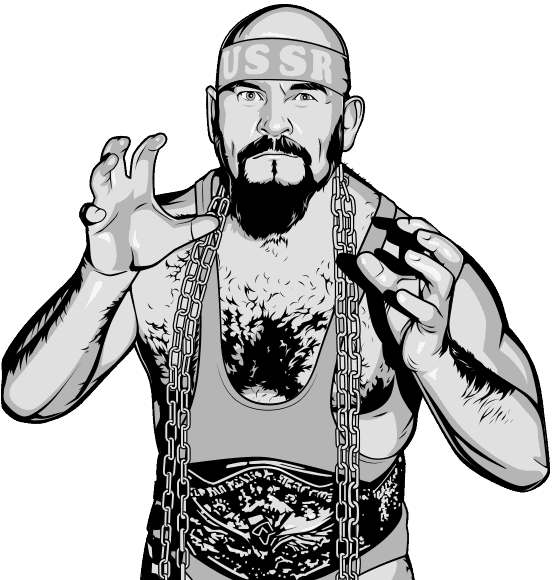 ---
After watching wrestling on TV since eight years old, Ivan Koloff decided professional wrestling was his calling. He attended Jack Wentworth's wrestling school in Hamilton, Ontario.  Ivan got his big break when he landed a match against the legendary Bruno Sanmartino.
Ivan held the NWA World Tag Team Championship 4 times. HIs partners in those championships were Ray Stevens, Don Kernodle and of course Nikita Koloff. The Koloff's were legendary heels while with Jim Crockett Promotions and had feuds against some of the best, Dusty Rhodes, Road Warriors, Rock n Roll Express and Magnum TA.
Koloff is makes appearances across the country at different wrestling events and is also an ordained minister. Please help us welcome Ivan Koloff as our newest Tag Team Partner.
Wahoo McDaniel

---
---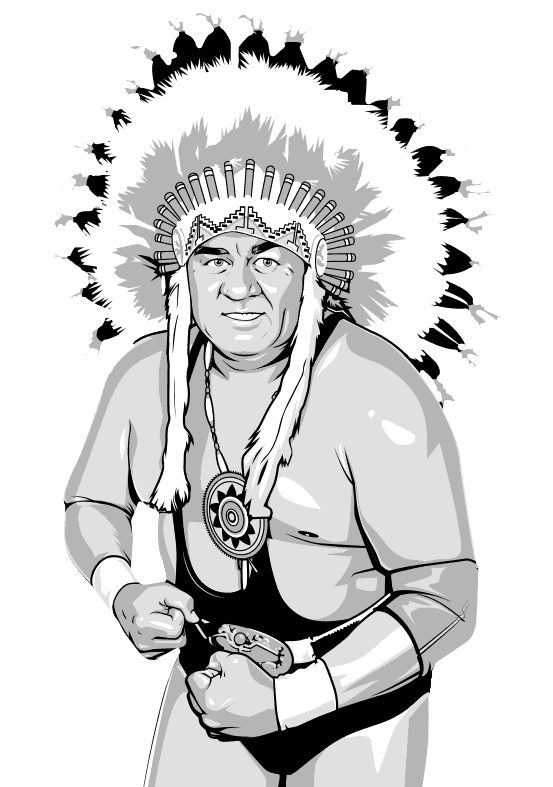 ---
Wahoo McDaniel was idolized by everyone who knew him. He started his athletic career in baseball and track but he was most fond of football. He was offered scholarships at both Texas A&M and Oklahoma and chose to become a Sooner. While at Oklahoma and now training for the wrestling program he took that legendary bet that we will let him tell in his own words:
"I'd been running 10 miles a day, training for the wrestling team, and I accepted a challenge from some people in the athletic dorm the bet was that I could run from the front steps of the dorm in Norman to the city limits of Chickasha without stopping. So I put on shorts and a T-shirt and took off at noon. They followed me in a car to make sure I didn't stop. It was brutal. Finally I reached the top of a hill, and below there was Chickasha. Thirty-six miles in exactly six hours. I collected $185 for that."
Once graduating, he turned his talents to professional football but just one year in to his professional football career he was bitten by the professional wrestling bug. In 1961, he stepped into the ring in Indianapolis, In. The rest is as they say history. Cage matches. Tomahawk chops. Indian strap matches. Against opponents that make up the who's who of wrestling: of Ric Flair, Blackjack Mulligan, Harley Race and Sergeant Slaughter, just to name a few.
Thank you McDaniel Family for allowing us to induct Wahoo McDaniel as our first Tag Team Partner added posthumously. We are honored by your support of the Crockett Foundation and the long history that Wahoo had with the Crockett Family.